FYI:  This blog is based on a friend who wants to remain anonymous.
Originally I wanted to pursue a career in law as an intellectual property barrister, but now plans have changed… I want to go into fashion!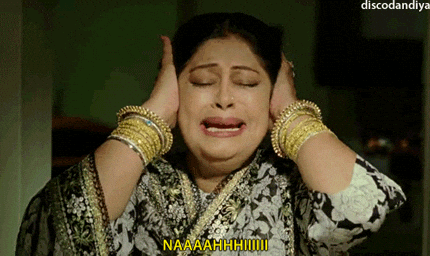 Yes, a huge paradigm shift in regards to Asian career choices, formerly made by Mummy Ji/Daddy Ji.
So how did I go from wanting a solid career in Law to become a creative fashionista?
Before I started university, I told my Dad I wanted to go into the fashion industry and undoubtedly he responded with, "So you want to be a tailor?" with that disappointed look on his face.
I thought this was pretty unfair to be honest however, I have never gone against my Dad's wishes & I wasn't about to this time either.
Let's face it, I'm an Indian girl & my parents are Desi; so it was time for me to get out of cookoo land and 'not have an opinion of my own' – SPLENDID!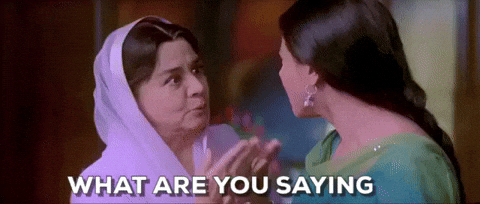 From childhood you are constantly reminded of THEIR ideal career expectations:
Doctor
Engineer
Lawyer
Dentist
Or even better…
Take over the family corner shop!
I then took on a very long & stressful five years of studying a subject that I had no interest in; solely out of respect. I guess your parents deep, deep, deep down only have your best interest at heart, right?
Every Desi parent's wish had finally come true for my family – their daughter had just graduated with an LLB degree. They finally had photographic evidence to show off with. Because isn't that what it's all about? (Rolling eyes)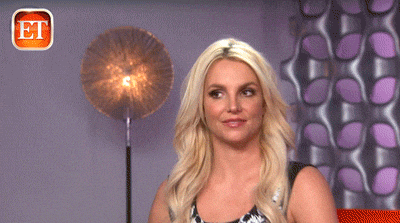 After graduation, I finally pulled up the courage to talk to my father one more time. I had to convince him that my passion wasn't there and this continued path would only make me unhappy.
How could I possibly do well in a Law firm with no genuine desire in the first place? And no Dad, I wasn't just going to grow into it.
After several family meetings and lengthy debates, my dad finally said yes despite being unhappy with my life choices.
I then started my journey on this new career path, working on designs and looking for opportunities to help me grow my experience. But every now & then, I would get doubtful comments from my parents. "Are you sure this is definitely something you want to do?" or "Why don't you look for REAL job that's more stable?"… It only started to get worse, no thanks to my dearest mummy; "I just thought, one day I would see you in court with that black gown on, making me so proud, but 'chal koi na' (oh well)". Emotional blackmail at it's best.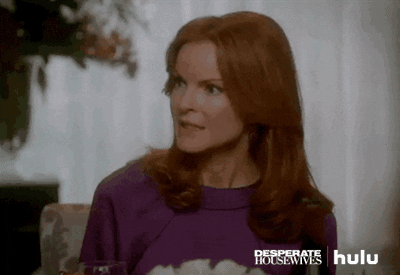 My dad really tried to be the bigger person, accept my dream & be supportive. He even brought me a sewing machine that cost him a sh*t load and on top of that; he even brought me an adjustable mannequin for me to work on my designs. So that was pretty cute, he's a good lad, isn't he? Cheers Pops!
I started participating in photo-shoots, started my own fashion blog online & managed to bag myself a few personal styling opportunities. I kept myself proactive. Things are now looking up. I even have a few interviews lined up. Fingers crossed!
Even though my dad has become more understanding and lenient towards this idea, I still get the sly digs. He worries that I won't get a stable job; every time I'm home working on my blog or designs, he thinks just because I'm home, I'm becoming lazy and not bothered about getting a job.
He believes that if I continued to pursue a career in Law I would be in a professional job by now, he also believes that jobs in law are very easy to get. Bless him.
I'm grateful to have such caring parents, even though they worry unnecessarily sometimes but even still, I'm glad I took a stand with them. Yes, it took me 5 years but as they say 'Better late than never'.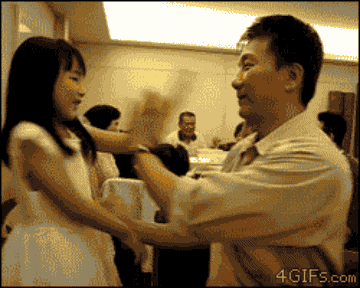 I compromised with my dad by studying law, and he appreciates that I respected his wishes. so personally I do not have any regrets.
Maybe I should have taken a firmer stand with my decision before wasting 5 years of my life; though, Law has taught me certain skills & given me certain attributes that I wouldn't have ever learnt as a fashion student.
You should always follow your heart no matter what anyone says; not necessarily go against your parents but to have that mature conversation with your family about your dreams. You never know, they may surprise you.