Cold and flu season is in full swing and with the emergence of the new Covid variant Omicron, knowing how best to keep safe with sudden changes can be confusing and worrying.
Scientists are predicting it may be a bad flu season as well as a surge in Covid-19 cases, which some schools are already experiencing – the nation's immune system is at an all-time low, putting lots of loved ones at risk. Experts such as Dr Amir Khan have stressed that "everyone's excited for the coming weeks now that we're in the festive season – but it's the most crucial time to boost our immunity and protect ourselves. We can spend time with our families safely by getting our winter vaccines".
We've teamed up with the NHS to share ways to help keep you safe this winter and updates on what vaccines are available. From getting fresh air indoors to Covid booster jabs, here are actions we can all take to reduce the risks from both Covid and flu.
---
Get your booster!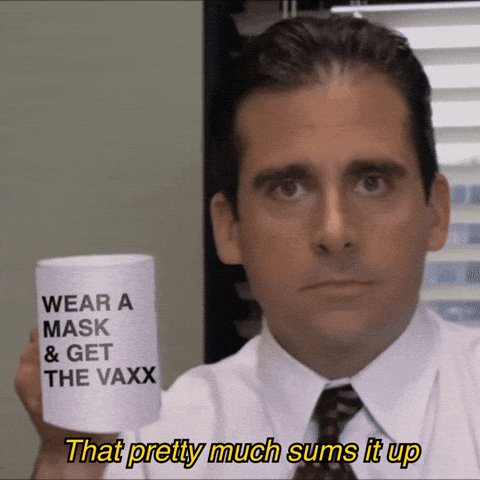 Vaccines have been vital to us regaining some normality in our daily lives. So far, 9 out of 10 adults have had at least one Covid jab, resulting in 24 million fewer infections and over 130,000 lives saved by Covid vaccines in England alone. There is a new variant of Covid-19 – Omicron – which is highly infectious and spreading fast. It is more important than ever for you to get vaccinated. Every adult in the country now needs to get a Covid-19 booster vaccine.  New data suggests that vaccine protection is substantially reduced against Omicron with just two doses, but a third dose boosts protection to over 70%.
Booster jabs are set to be offered to all adults over 18, children over 12 can get a second dose and the most vulnerable will be eligible for their fourth shot. You should receive a letter or text letting you know when it's your turn.
How can you book your booster jab or Covid-19 vaccine?
People can also book by calling 119 or visit one of the hundreds of walk-in sites across the country without an appointment. Eligible individuals can use the NHS online walk-in finder to locate the most convenient site.
---
Who should get a flu jab?
Sadly, each year around 11,000 people die in England alone from the flu and experts warn there could be 60,000 deaths this year. Despite this, the seriousness of flu is often underestimated.
The NHS is offering 35 million flu vaccines this Autumn – five million more than usual. Those most at risk from Covid are also most at risk of getting seriously sick with the influenza virus.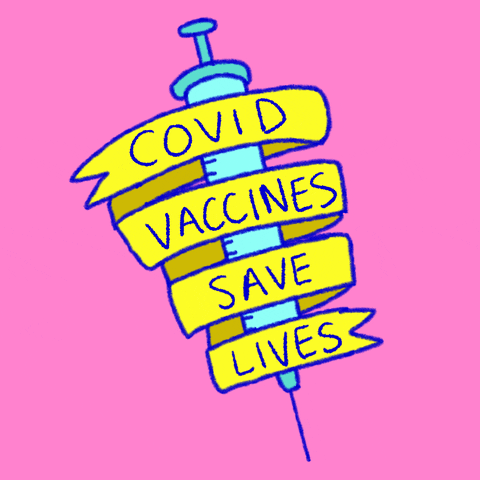 Who's eligible for their flu vaccine?
Those who are most at-risk are eligible for the flu vaccine, including women who are pregnant, frontline health workers and all adults aged 50 or above. Children are also eligible for a flu vaccine (nasal or injection).
Eligible people can book an appointment for their flu jab at either their GP practice or their local pharmacy as soon as possible. Those who are pregnant can ask for their free flu jab at their local maternity service.
For more information on the flu vaccine, visit: https://www.nhs.uk/conditions/vaccinations/flu-influenza-vaccine/
---
Covid and flu vaccine for children and teenagers
Although Covid doesn't usually affect the very young as badly, offering children Covid jabs will reduce the number currently missing out on school after testing positive. Vaccinating children and teenagers against Covid and flu also minimises the spread of both viruses among vulnerable groups like older people and babies (in the case of the flu), while flu can still cause serious problems in children, including bronchitis and pneumonia.
Children aged 2 to 11 and those with long-term health conditions who are aged 2 to 17 will receive a nasal spray of the flu vaccine free from the NHS. Those aged 12 and above will also be offered the Covid vaccine (with a second dose offered after 12 weeks). Children will only be vaccinated with parental consent and many Covid jabs will be administered in schools as with other vaccines like tetanus.
For the Covid-19 vaccine only, young people 12+ can also get an appointment at a walk-in clinic or their GP and be vaccinated at the same time as the rest of their family, if they want. An appointment can be booked online at nhs.uk/covidvaccine
The UK is not alone. There are several countries already vaccinating children with the same Covid vaccines, so there's plenty of real-world and trial data to support their safety and effectiveness.
For more information on the Covid vaccine for children, visit: www.gov.uk/government/publications/covid-19-vaccination-resources-for-children-and-young-people or nhs.uk/covidvaccine to find your nearest centre.
For more information on the flu vaccine for children, visit: https://www.nhs.uk/conditions/vaccinations/child-flu-vaccine/
---
How to keep safe this winter
We all know that the festive and winter season usually means lots of gatherings and spending time indoors. When someone with Covid coughs, sings or even breathes, they send out tiny particles containing the virus that hang around in the air like smoke.
So to end this blog we've got super important advice from the experts on how to keep safe: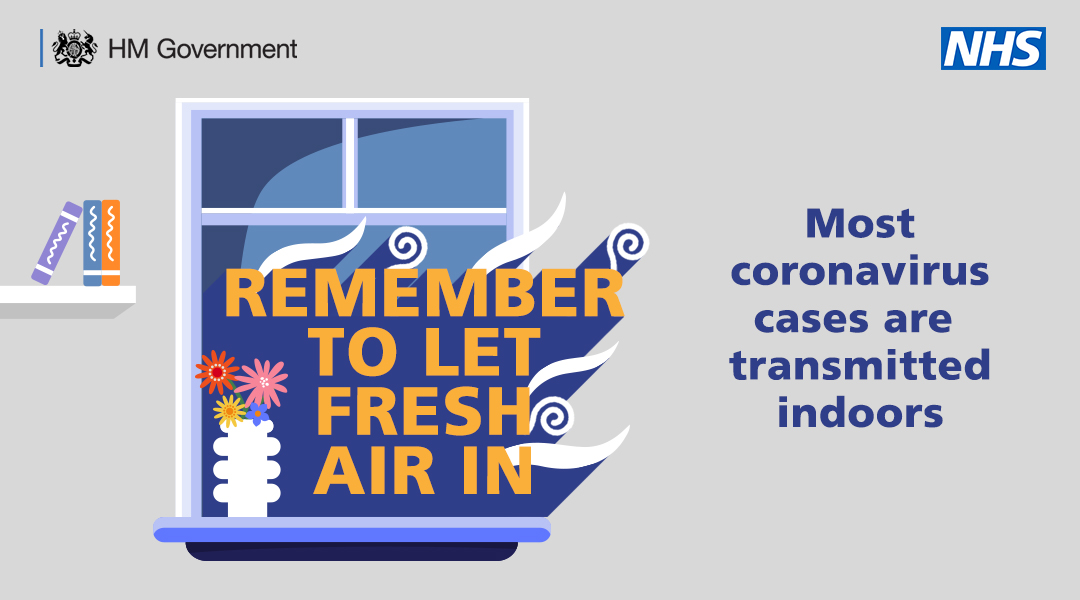 Air out any rooms you share with others and crack a window if you car share. Good ventilation can reduce the risk of passing on COVID-19 indoors. This is because fresh air dilutes the virus.
Around 1 in 3 people who have COVID-19 have no symptoms and can spread it without knowing.
It is now a legal requirement to wear face coverings on public transport, in shops and in places like hairdressers. A full list is available on gov.uk.
Wash your hands whenever you get the chance and carry hand sanitizer with you and use it often.
Test before you meet up. It helps you to avoid spreading COVID-19 onto loved ones. Ask guests to take a lateral flow test before coming round.
If your test is positive, self-isolate immediately and take a PCR test.
If your PCR identifies a positive result for Omicron you (and the people that you live with) must isolate regardless of whether you are vaccinated or not.
Get fully vaccinated, this is the best way to protect yourself against catching Covid.
If you're invited for a Covid booster, get it!
We are wishing you all a December that is great, healthy and filled with love – and we hope this blog has given you some tips on how to navigate through the next few months safely.
If you are eligible, book your Covid booster here